IBM DIVERSIFIKASI HANDICRAFT KERAJINAN TANGAN BERNILAI EKONOMIS, BERBASIS LIMBAH PERCA KAIN TENUN IKAT DI KELOMPOK IKM PETRA KABUPATEN SIKKA
Abstract
IbM diversified handicraft handicraft of economic value, based on waste woven patchwork in SME (small and medium industry) PETRA SIKKA district, aims to improve the skills and knowledge of the use of waste weaving woven rope, into handicraft handicrafts of various economic value and improve understanding and knowledge of entrepreneurial management. Another goal is to produce a diversified handicraft handmade divers product. The methods used in dealing with partner problems are partnership cooperation in the form of discussion and question and answer, socialization / counseling and methods of business management training and demonstration as a form of implementation of skills training activities of diversification of handicraft hadicraft of economic value based on waste woven patchwork in IKM (small and medium industries) PETRA SIKKA district. This partnership program for the community produces the output: handicraft handicraft products such as necklaces, earrings, bracelets, headbands, pigtails (hair accessories), wall clocks, bags and paintings. Methods delivered through training services in the form of increased understanding, knowledge and skills of utilization of woven ikat wastes into various handicraft handicrafts economical value as an effort to foster entrepreneurship spirit. Other outputs produced are publications through scientific journals and print media. The resulting outcome description is supported by equipment and consumables specifications as a support for skill training activities.
References
http://www.sinarharapan.co.id. Mengelola Lingkungan lewat UKM Berbasis Limbah. Data. 13 April 2014
http://nttprov.go.id ekonomi-daerah#1-pertumbuhan-ekonomi NTT, 13 April 2014
Arikunto, Suharsimi. Prosedur Penelitian Suatu Pendekatan Praktik. Jakarta : PT Rineka Utama, 1991
Inpres No.6 Tahun 2007 Tanggal 8 Juni 2007 tentang Percepatan Pengembangan Sektor Riil dan Pemberdayaan Usaha Mikro Kecil dan Menengah (UMKM)
Kusnadi. Peranan Seni Kerajinan (Tradisional dan Baru) dalam Pembangunan. Yogyakarta : Kanisius, 1983
Peraturan Menteri Perindustrian Nomor : 78/M-IND/PER/9/2007, tentang peningkatan efektivitas pengembangan IKM melalui Pendekatan Satu Desa Satu Produk (OVOP)
Skagg, Paul. Ethography In Product Design : Looking For Compensatory Behavior. Journal of Management and Marketing Research. Brigham Young University : 2012
Refbacks
There are currently no refbacks.

This work is licensed under a
Creative Commons Attribution-NonCommercial-ShareAlike 4.0 International License
.
---
Copyright of Jurnal Pengabdian Masyarakat Teknik (JPMT) (e-ISSN:2655-1446).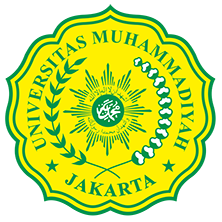 This work is licensed under a Creative Commons Attribution-Non Commercial 4.0 International License