STRATEGI MENGUBAH PENGETAHUAN DAN PERILAKU CARING PERAWAT
Abstract
Perawat merupakan salah satu profesi dalam pelayanan kesehatan yang duapuluhempat jam berada di samping pasien. Pemberian asuhan keperawatan kepada pasien merupakan proses sistematis yang dalam pelaksanaannya memerlukan interaksi intens antara perawat, pasien dan keluarga. Interaksi dan helping trust relationship dapat dikembangkan oleh perawat dengan penerapan perilaku caring. Tujuan proyek inovasi ini untuk mengetahui pengaruh penyegaran materi dan simulasi perilaku caring perawat terhadap pengetahuan dan perilaku caring perawat. Metode yang digunakan yaitu PICO dengan sampel 20 orang perawat anak. Tingkat pengetahuan dan perubahan perilaku caring perawat diidentifikasi sebelum dan sesudah pelaksanaan penyegaran materi dan simulasi perilaku caring menurut teori caratif caring Jean Watson. Hasil kegiatan menunjukkan ada perbedaan bermakna tingkat pengetahuan dan perilaku carng perawat sebelum dan sesudah penyegaran (p value < 0,05).
Kata kunci: Penyegaran materi dan simulasi, caratif caring Jean Watson, pengetahuan dan perilaku caring perawat
ABSTRACT
Nurse is one of the health profesions that twentyfour hours at the side of the patients. Nursing care is a systematic process which in its implementation requires intense interaction between nurses, patients and families. Interaction and helping trust relationships can be developed by nurses with the application of caring behavior. The purpose of this innovation project to identify the influence of refreshing and simulation Jean Watson' caratif caring on nurses' knowlegde and behaviour.The method used is cross sectional with 20 sample of child nurse. The level of knowledge and behavioral changes caring nurses identified before and after the implementation. The results showed that there was significant difference of knowledge and behavior level of carng  before and after refreshing (p value < 0,05).
Keyword: Refreshing and simulation, Jean Watson' caratif caring, nurses' knowledge and caring behavior
References
Adereti, S.C., Olaogun, A.A., Olagunju, E.O., & Afolabi, K.E. (2014). Paediatric patient and primary care givers' perception of nursing-caring behavior in South Western Nigeria. International Journal of Caring Sciences, 7(2), 610-620.
Alligood, M.R. (2014). Nursing theoriests and their work. Mosby: Elsevier.
Baldursdottir, G., Jonsdottir, H., Reykjavik, & Iceland. (2002). The importance of nurse caring behaviors as perceived by patients receiving care at an emergency department. Heart and Lung, 31(1), 67-75.
Brady, M. (2009). Hospitalized children's view's of the good nurse. Nursing Ethics, 16(5), 543-560.
Carroll, S.M., Paston, A.M.C., & Rosa, K.C. (2016). Role and image of nursing in children's literature: A qualitative media analysis, Journal of Pediatric Nursing, 31, 141–151.
Childs, A. (2006). The complex gastrointestinal patient and Jean Watson's theory of caring in nutrition support. Gastroenterology Nursing, 283-288.
Duzkaya, D.S., Uysal, G., &Akay H., (2014). Nursing perception of the children hospitalized in a university a hospital. Procedia – Social and Behavioral Sciences, 152, 362 – 36.
Elbahnasawy, H.T., Lawend, J., & Mohammed, E.K.(2016). Application of Watson caring theory for nurses in pediatric critical care unit. IOSR Journal of nursing and health Science, 5 (4), 56-67.
Geyer, N., Coetzee, S., Elis, R., & Uys, L.R. (2016). Do Interpersonal characteristics influence work performance & caring behaviors?. Global Nursing e-Repository, 1-31
Hockenberry, M.J., & Wilson, D. (2013). Wong's essentials of pediatric nursing. (9thed.). St.Louis: Mosby Elsevier.
Lukose, A. (2011). Developing a practice model for Watson's theory of caring. Nurs Sci Q.24(1):27-30. doi: 10.1177/0894318410389073.
Marcinowicz, L., Abramowicz, P., Zarzyca, D., Abramowicz, M., & Konstantynowicz, J. (2016). How hospitalized children and parents perceive nurses and hospital aminities: A qualitative descriptive study in Poland. Journal of Child Health Care, 20 (1), 120-128
Nurachmah, E. (2001). Asuhan keperawatan bermutu di rumah sakit. Seminar Keperawatan RS Islam Jakarta Jakarta Cempaka Putih.
Pena, A.L.N., & Juan, L.C. (2011). The experience of hospitalized children regarding their interactions with nursing professionals. Rev. Latino-Am. Enfermagem, 19(6), 1429-1436
Potts, N.L., & Mandleco, B.L. (2012). Pediatric nursing: Caring for children and their families. (third edition). Delmar, Cengage Learning
Santos, M.R.D., Bousso, R.S., Vendramim, P., Baliza, M.F., Misko, M.D., & Silva, L. (2014). The practice of nurses caring for families of pediatric inpatients in light of Jean Watson. Rev Esc Enferm USP, 80-86. DOI: 10.1590/S0080-623420140000600012
Slusarka, B., Kulak, E.K., & Zarzycka, D. (2004). Children's perceptions of nursing profession in Poland. Nurse Education Today, 24, 521-529.
Sprayberry, L.D. (2014). A response to the transformation of America's health care: direct-care. Nurses bring FLOWERS™ to the bedside. Medical Surgical Nursing, 23(2), 123-130.
Suliman, W.A., Welmann, E., Omer, T., & Thomas, L. (2009). Applying Watson's nursing theory to assess patient perception of being cared for in multicultural environment. Journal of Nursing Research, 17(4), 293-300.
Watson, J. (2009). Assesing & measuring caring in nursing and health science. Canada: Siger Publishing Company.
Watson, J. (2006). Caring theory as an administrative and clinical practices. Nurs Admin Q, 30(1), 48-55.
Wilson, M.E., Megel, M.E., Enenbach, L., & Carlson K.I. (2010). The voices of children: stories about hospitalization.
DOI:
https://doi.org/10.24853/ijnsp.v1i2.1-8
Refbacks
There are currently no refbacks.
Indonesian Journal of Nursing Sciences and Practice (IJNSP) Indexed by:

---
Copyright of Indonesian Journal of Nursing Sciences and Practice (IJNSP) (e-ISSN:2622-0997).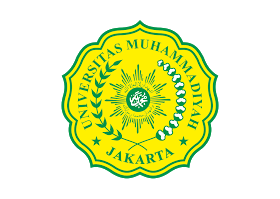 This work is licensed under a Creative Commons Attribution-NonCommercial 4.0 International License