EFEKTIVITAS PEMBERIAN TEKNIK PERNAFASAN PURSED LIPS BREATHING DAN POSISI SEMI FOWLER TERHADAP PENINGKATAN SATURASI OKSIGEN PADA PASIEN TB PARU
Abstract
ABSTRAK
Salah satu tanda dan gejala pada pasien TB Paru yaitu sesak nafas dan sering terjadi penurunan oksigen. Intervensi yang bisa dilakukan untuk mengurangi sesak pada pasien TB paru adalah dengan teknik pernfasan pursed lips breathing dan perubahan posisi semi fowler. Pursed Lips Breathing merupakan salah satu teknik termudah dalam mengurangi sesak nafas dengan cara membantu masuknya udara ke dalam paru dan mengurangi energi yang dikeluarkan saat bernafas. Posisi semi fowler mengandalkan gaya gravitasi untuk membantu melancarkan jalan nafas menuju ke paru sehingga oksigen akan mudah masuk. Tujuan penelitian ini untuk mengetahui Efektivitas Pemberian Teknik Pernafasan Pursed Lips Breathing dan Posisi Semi Fowler Terhadap Peningkatan Saturasi 02 Pada Pasien TB Paru. Jenis penelitian ini menggukan quasi experiment dengan pendekatan pre dan post-test dengan sample 12 orang. Hasil penelitian ini menunjukan rata-rata satu saturasi oksigen sebelum dilakukan tindakan pursed breathing 93.17, dan sesudah dilakukan pursed lis breathing 96.30. sedangakan untuk intervensi perubahan posisi semi fowler, sebelum dilakukan perubhann semi fowler rata-rata 92.83, dan sesudah dilakukan semi fowler 95.17. hasil uji T dependent didapkan hasil p value <0.05 berati ada perbedaan antara pemberian intervensi pursed lips breathing dan posisi semi fowler terhadap peningkatan oksigen. Pursed Lips breathing lebih efektif untuk meningkatkan saturasi oksigen pada pasien TB Paru.
Kata kunci: Pursed lips breathing, semi fowler, peningkatan oksigen, TB paru
ABSTRACT
One of the signs and symptoms in pulmonary TB patients is shortness of breath and frequent oxygen depletion. Interventions that can be done to reduce tightness in pulmonary TB patients are breathing pursed lips breathing techniques and changes in semi-fowler position. Pursed Lips Breathing is one of the easiest techniques to reduce shortness of breath by helping the entry of air into the lungs and reduce the energy expended during breathing. The semi-fowler position relies on the force of gravity to help launch the airway to the lungs so that oxygen will easily enter. The purpose of this study was to determine the Effectiveness of Pursed Lips Breathing Respiratory Technique and Semi Fowler Position on Increased Saturation 02 in Lung TB Patients. This type of research uses a quasi experiment with a pre and post-test approach with a sample of 12 people. The results of this study indicate an average of one oxygen saturation before the pursed breathing action 93.17, and after the pursed lis breathing 96.30. while for the intervention of semi-fowler position changes, before the semi-fowler changes are done an average of 92.83, and after semi-fowler 95.17. T dependent test results revealed the results of p value <0.05 means there is a difference between giving pursed lips breathing intervention and semi-Fowler position to increase oxygen. Pursed lips breathing is more effective for increasing oxygen saturation in pulmonary TB patients.
Keywords: Pursed lips breathing, semi fowler, oxygen, pulmonary TB
References
Andarmoyo, Suliatyo. (2012). Kebutuhan Dasar Manusia (Oksigenisasi): Konsep, Proses dan Pratik Keperawatan. Yogyakarta: Graha Ilmu
A. Price Sylvia, M. Lorainne Wilson 2012, Patofisiologis: Konsep Klinis Proses-Proses Penyakit, edisi ke 6. Jakarta : EGC.
Brunner. (2014). Keperawatan Medikal Bedah Brunner & Suddarth, Ed 12. Jakarta: EGC.
Darmoto Djojodibroto, R. (2017). Resfirologi (Resfirologi Medicine), Ed 2. Jakarta: EGC.
Dinkes DKI. (2016). Profil Kesehatan Provinsi DKI Jakarta Tahun 2016
Fadhilah, Debby. (2016). Faktor-faktor Risiko Kejadian Tuberkulosis diakses 25 september 2018 http://ilmuveteriner.com/faktorfakt or-resiko-kejadiantuberkulosis
Garrod, R., & Mathieson, T. (2012). Pursed lips breathing: Are we closer to understanding who might benefit?. Cronic Respiratory Desease, 10(1), 3-4.
Hidayat, Alimul Aziz, 2010. Keterampilan Dasar Praktik Klinik untuk Kebidanan: Jakarta Salemba Medika
Kemenkes. (2017). Infodatin Tubercolosis.
Kemenkes. (2015). Rencana Pembangunan Jangka Menengah Nasional(RPJMN)2015-2019.
Lampau, Buchari. (2012). Metode Penelitian Kesehatan: Metode Ilmiah Penulisan Skripsi, Tesis, dan Desertasi. Jakarta: Yayasan Pustaka Obor Indonesia.
Muttaqin, Arif. (2008). Asuhan Keperawatan Klien dengan Gangguan Sistem Pernapasan. Jakarta: Salemba Medika.
Mertha. (2018). Pengaruh Pemberian Deep Breathing Exercise Terhadap Saturasi Oksigen Pada Pasien Ppok diakses 29 September 2018 http://ejournal.poltekkesdenpasar.a c.id/index.php/JGK/article/view/25 3/18.
Nursalam, (2017). Metodologi Penelitian Ilmu Keperawatan. Jakarta: Penerbit salemba Medika.
Qorisetyartha, Niko, dkk. (2017). Efektivitas Posisi Semi Fowler Dengan Pursed Lip Breathing Dan Semi Fowler Dengan Diaphragma Breathing terhadap Sa O2 Pasien
Tb Paru Di Rsp Dr. Ariowirawan Salatiga diakses 25 September 2018. http://ejournal.stikestelogorejo.ac.id/index.php/ilmukeperawatan/article/view/636/634
Rackini, C.M., Samundeeswary, V., & Beulah, H. (2014). Effectiveness of blow bottles exercise on respiratory status among children with lower respiratory tract infections admitted in pediatric ward at selected hospital. Journal of Science, 4(10), 649-65.
Sabri, Luknis. (2006). Statistik Kesehatan. Jakarta: PT Rajagrafindo Persada.
Soemantri, Irman. (2008). Keperawatan Medikal Bedah: Asuhan Keperawatan pada Pasien dengan Gangguan Sistem Pernapasan. Jagakarsa, Jakarta Selatan: Salemba Medika.
Visser, F.J., Ramlal, S., Dekhuijzen.,& Heijdra, Y.F. (2010). Pursed lips breathing improves inspiratory capacity in cronic obstructive pulmonary disease. Respiration, 81, 372-378. doi:10.1159/000319036.
Yasmara, deni. (2017). Rencana Asuhan Keperawatan Medical Bedah : Diagnosis Nanda-I 2015-2017 Intervensi NIC Hasil NOC. Jakarta : EGC.
DOI:
https://doi.org/10.24853/ijnsp.v3i1.7-13
Refbacks
There are currently no refbacks.
Indonesian Journal of Nursing Sciences and Practice (IJNSP) Indexed by:

---
Copyright of Indonesian Journal of Nursing Sciences and Practice (IJNSP) (e-ISSN:2622-0997).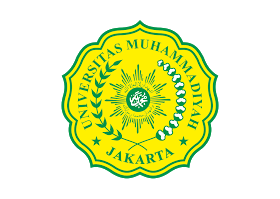 This work is licensed under a Creative Commons Attribution-NonCommercial 4.0 International License