PROTOTIPE PENGENDALI SUHU DAN KELEMBABAN UNTUK COLD STORAGE MENGGUNAKAN MIKROKONTROLER ARDUINO ATMEGA328 DAN SENSOR DHT11
Abstract
Food losses didefinisikan sebagai penurunan kualitas dan kuantitas bahan pangan yang dikonsumsi oleh manusia. Hal ini terjadi karena sistem refrigerasi yang kurang baik dan pengolahan pasca panen yang kurang efektif. Salahsatu komponen penting dalam sistem refrigerasi bahan makanan adalah cold storage. Dalam penelitian ini, sebuah prototipe cold storage direalisasikan menggunakan komponen utama sensor DHT11 dan mikrokontroler ATMega328 serta dikoneksikan melalui telepon genggam pengguna melalui modul  GSM. Cold storage ini dirancang memiliki suhu ruangan sebesar 14oC dan kelembabannya antara 70 % dan 72 %. Data suhu dan kelembaban dapat dideteksi oleh sensor DHT11 dan nilainya ditampilkan dalam penampil LCD. Selain ditampilkan dalam penampil LCD, data sensor dan kelembaban dikirim ke telepon genggam pengguna melalui modul GSM. Jika suhu ruang atau kelembaban melebihi batas yang diinginkan, maka buzzer berbunyi dan pengguna dapat mematikan sistem melalui telepon genggam. Hasil pengujian menunjukkan suhu dan kelembaban dapat dijaga sesuai dengan yang diinginkan. Respon waktu untuk mencapai setpoint dari kondisi awal mulai berjalan membutuhkan 12 menit untuk suhu dan 15 menit untuk kelembaban. Suhu dan kelembaban berfluktuasi di sekitar nilai referensinya dengan nilai steady state error sebesar 1oC untuk suhu dan 4% untuk kelembaban.
Keywords
cold storage, mikrokontroler ATMega328, modul GSM, sensor DHT11
References
Akash, & Birwal, A. (2017). IoT-based Temperature and Humidity Monitoring System for Agriculture. International Journal of Innovative Research in Science, 6(7), 12756-12761.
Bellemare, M. F., Cakir, M., Peterson, H. H., Novak, L., & Rudi, J. (2017). On The Measurement of Food Waste. American Journal of Agricultural Economics, 99(5), 1148–1158.
Goeritno, A., Ritzkal, & Johan, A. (2016). Pemantauan Pada Analogi Instalasi Listrik Fase-Tiga Berbantuan Prototipe Sistem Elektronis Berbasis Mikrokontroler Arduino Uno R3. Seminar Nasional Sains dan Teknologi 2016 (pp. 1-9). Jakarta: Universitas Muhammadiyah Jakarta.
Harika, S., Srikanth, V., & Vikram, P. (2017). Fire Accident Detection System in Industries. Indian Journal of Science and Technology, 10(4), 1-5.
Jiménez-Zurita, J. O., Balois-Morales, R., Alia-Tejacal, I., Herrera, L. M., Jiménez-Ruiz, E. I., Bello-Lara, J. E., et al. (2017). Cold Storage of Two Selections of Soursop (Annona muricata L.) in Nayarit, Mexico. Journal of Food Quality, 1-9.
Kodali, R. K., & Mahesh, K. S. (2016). Low Cost Ambient Monitoring using ESP8266. 2016 2nd International Conference on Contemporary Computing and Informatics (IC3I) (pp. 779-782). Noida, India: IEEE.
Muchtar, H., & Hidayat, A. (2017). Implementasi Wavecom dalam Monitoring Beban Listrik. Jurnal Teknologi, 9(1), 1-5.
Putra, I. G., Sutapa, I. G., & Kasmawan, I. G. (2017). Pemanfaatan Radiasi Gamma Co-60 dalam Pemuliaan Tanaman Tomat (Lycopersicon esculentum L.) dengan Metode Mutagen Fisik. Buletin Fisika, 18(1), 12-19.
Rahmat, M. R. (2015). Perancangan Cold Storage untuk Produk Reagen. Jurnal Imiah Teknik Mesin, 3(1), 16-30.
Sathiyabama, N., Santhiya, T., Shivaranjani, R., Vennila, S., & Hemalatha, R. (2017). Long-Time Preservation and Reporting of Vegetables Rotting and Decay. South Asian Journal of Engineering and Technology, 3(1), 7-15.
Sheikh, Z., Kommera, A., & Quazi, S. (2017). Intelligent Home Using Internet of Things. IOSR Journal of Computer Engineering (IOSR-JCE), 19(2), 9-13.
Shreyas, Katgar, S., Ramaji, M., Goudar, Y., & Srikanteswara, R. (2017). Efficient Food Storage Using Sensors, Android and IoT. International Journal of Advanced Research in Basic Engineering Sciences and Technology, 3(23), 8-12.
Shuai, L., Wang, X., & Li, S. (2016). Fuzzy PID Controller Design of Air Handling Unit for Constant Temperature and Humidity Air-Conditioning. 2016 8th International Conference on Intelligent Human-Machine Systems and Cybernetics (IHMSC). Hangzhou, China: IEEE.
Vijayalakshmi, R., & Priya, S. (2016). An interactive speech therapy session using linear predictive coding in Matlab and Arduino. 2016 International Conference on Advanced Communication Control and Computing Technologies (ICACCCT) (pp. 217-220). Ramanathapuram, India: IEEE.
Wang, Y., & Chi, Z. (2016). System of Wireless Temperature and Humidity Monitoring Based on Arduino Uno Platform. 2016 Sixth International Conference on Instrumentation & Measurement, Computer, Communication and Control (IMCCC) (pp. 770-773). Harbin, China: IEEE.
Zakzouk, N. E., Elsaharty, M. A., Abdelsalam, A. K., Helal, A. A., & Williams, B. W. (2016). Improved Performance Low-cost Incremental Conductance PV MPPT Technique. IET Renewable Power Generation, 10(4), 561-574.
DOI:
https://doi.org/10.24853/jurtek.10.1.73-82
Refbacks
There are currently no refbacks.
Jurnal Teknologi Indexed by:
---
Copyright of Jurnal Teknologi (e-ISSN:2460-0288, p-ISSN:2085-1669).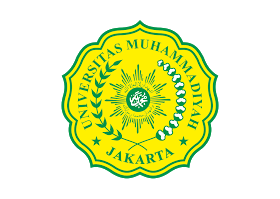 This work is licensed under a Creative Commons Attribution-NonCommercial 4.0 International License