RANCANG BANGUN VLAN PADA JARINGAN KOMPUTER RRI PALEMBANG DENGAN SIMULASI CISCO PACKET TRACER
Abstract
Kantor RRI (Radio Republik Indonesia) Palembang merupakan salah satu kantor penyiaran radio yang berada di Propinsi Sumatera Selatan, dimana pada kantor ini memiliki beberapa komputer yang telah terhubung ke dalam LAN (Local Area Network). Akan tetapi, masih terdapat beberapa user / komputer yang terpisah secara fisik dari LAN yang telah dibangun sehingga menjadi kendala pada saat proses pengiriman data yang tidak bisa dilakukan terhadap user yang tidak terhubung secara fisik ke dalam  LAN pada Kantor RRI Palembang. Oleh karena itu, dengan melakukan rancang bangun VLAN (Virtual Local Area Network) maka dapat menghubungkan seluruh user / komputer yang terdapat pada Kantor RRI Palembang walaupun secara fisik tidak terhubung langsung akan tetapi dapat terkoneksi dan saling melakukan pengiriman data. Rancang bangun VLAN pada penelitian ini disimulasikan menggunakan Cisco Packet Tracer sehingga dapat diuji coba koneksi dan pengiriman data antar user yang telah terhubung VLAN pada Kantor RRI Palembang.
Keywords
RRI, user, VLAN, cisco packet tracer
References
Andani, I. S., & Fithri, D. L. (2016). Analisa dan Perancangan Sistem Informasi Inventaris Barang pada Dinas Kependudukan dan Pencatatan Sipil Kabupaten Kudus. Prosiding SNATIF, 269-276.
Guterres, L. E. J., Triyono, J., & Kumalasari, E. (2014). Perancangan dan Pengembangan Jaringan Vlan Pada Dili Institute Of Technologi (Dit) Timor Leste Menggunakan Packet Tracer. Jurnal Jarkom, 1(2).
LPP-RRI. 2014. Artikel "Konfigurasi Jaringan pada Radio Republik Indonesia". Palembang : LPP-RRI.
Mujiastuti, R., & Haryani, R. D. (2014). Aplikasi Customer Relationship Management (CRM) Dengan Metode Framework Of Dynamic CRM. Jurnal Teknologi, 6(1), 33-46.
Novrianda, R. (2017). Analisa Carrier To Noise Jaringan RRI pada Rute Palembang-Musi Banyuasin. Teknomatika, 7(1).
Pantu, Y., & Iswahyudi, C. (2014). ANALISIS DAN PERANCANGAN VLAN PADA DISHUBKOMINFO KABUPATEN MANGGARAI MENGGUNAKAN CISCO PACKET TRACER. Jurnal Jarkom, 2(1).
Rahmat, N. (2015). Analisis Perbandingan Bandwidth Guarantee Teknologi VPN IPSec 802.11 dengan VPN MPLS 802.1 q untuk End User. SIGMATA
SINATRA, A. A., Kusumawardani, S. S., & Warsun Najib, S. T. (2014). Perancangan VLAN Pada Jaringan Komputer di Rumah Sakit Bethesda Yogyakarta (Doctoral dissertation, Universitas Gadjah Mada).
Sofana, Iwan. 2012. CISCO CCNA dan JARINGAN KOMPUTER. Informatika. Bandung
Sofana, Iwan. 2013. Membangun Jaringan Komputer. Yogyakarta : Andi.
Solikin, I. (2017). Penerapan Metode PPDIOO dalam Pengembangan LAN dan WLAN. Teknomatika, 7(1).
Sunoto, I., & Susanto, A. (2017). Sistem Pendukung Keputusan Pemilihan Asuransi Jiwa Menggunakan Metode Analytic Hierarchy Process Dengan Criterium Decision Plus. Jurnal Teknologi, 9(1), 7-12.
Wahyu, A. P. (2017). Optimasi Jaringan Local Area Network Menggunakan VLAN dan VOIP. JURNAL INFORMATIKA : Jurnal Pengembangan IT, 2(1), 54-57.
DOI:
https://doi.org/10.24853/jurtek.11.1.47-56
Refbacks
There are currently no refbacks.
Jurnal Teknologi Indexed by:
---
Copyright of Jurnal Teknologi (e-ISSN:2460-0288, p-ISSN:2085-1669).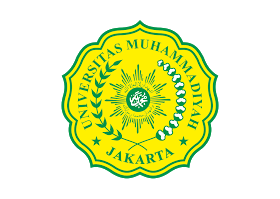 This work is licensed under a Creative Commons Attribution-NonCommercial 4.0 International License