STUDI EKSPERIMENTAL PENDINGIN UDARA (AIR COOLER) DENGAN THERMO-ELECTRIC PADA KABIN MOBIL
Abstract
Temperatur berlebihan dalam kabin mobil selama parkir dibawah sinar matahari telah menjadi kekhawatiran banyak peneliti karena mempercepat kerusakan kompartemen interior mobil dan berbahaya bagi kesehatan. Oleh karena itu, penelitian ini membahas prototipe pendingin udara untuk sistem pendingin kabin mobil dengan thermo-electric yang didukung oleh sel surya. Prototipe sistem pendingin berbasis thermo-electric dibuat menggunakan 2 buah TEC tipe TEC1-12706. Hasil pengujian menunjukkan bahwa prototipe sistem pendingin mampu menghasilkan daya pendinginan sebesar 339 Watt dan menurunkan temperatur kabin sebesar 10 oC.
Keywords
Temperatur kabin mobil, thermo-electric, daya pendinginan
References
Anonim. 2016. Ini Bahaya yang Dapat Timbul bila Mobil Sering Dijemur. http://daihatsu.co.id/kokgituya/article/otomotif/ini-bahaya-yang-dapat-timbul-bila-mobil-sering-dijemur diakses pada 21 November 2017
Aziz, Azridjal., dkk. 2015. Aplikasi Modul Pendingin Termoelektrik Sebagai Media Pendingin Kotak Minuman. Jurnal Rekayasa Mesin Polines. Vol 10, pp 32-38.
Ferdian, Azwar. 2014. Inilah Efek Buruk Panas Matahari pada Mobil. Artikel. http://otomotif.kompas.com/read/2014/10/08/125909215/Inilah.Efek.Buruk.Panas.Matahari.pada.Mobil diakses pada 21 November 2017
Jansen, T.J. 1995. Teknologi Rekayasa Sel Surya. Jakarta: PT Pradnya Paramita
Kurniawan, A. 2014, Pengembangan Semikonduktor Tipe-P Untuk Modul Thermoelectric Berbasis Material ZnO.
Lorenzo, Eduardo. 1994.Solar Electricity, Engineeringof Photovoltaic Systems. Polytechnic University of Madrid: Institute of Solar Energy
Nulhakim, Lukman. 2017. Uji Unjuk Kerja Pendingin Ruangan Berbasis Thermo Electric Cooling. Jurnal SIMETRIS, Vol 8 No 1, pp 85-90
Paulke, Stefan, et al. 2007. "Air Conditioning Cabin Simulation with Local Comfort Rating of Passengers". P+Z Engineering GmbH
Priyambada, Sandya. 2012. Pendingin Kabin Berbasis Thermoelectric. Skripsi. Depok: Universitas Indonesia
Radar. 2017. Bahu Jalan Masih jadi Lahan Parkir. http://radarselatan.fajar.co.id/ 2017/01/19/bahu-jalan-masih-jadi-lahan-parkir/ diakses pada 21 November 2017
Rohman, A. 2014. Rancang Bangun Sistem Pendingin Pada Kaca Depan Kendaraan Menggunakan Termoelektrik Pendingin.
Rusminto, Tjatur W. 2003. Solar Cell Sumber Energi masa depan yang ramahlingkungan. Jakarta: Berita Iptek.
DOI:
https://doi.org/10.24853/jurtek.11.1.79-84
Refbacks
There are currently no refbacks.
Jurnal Teknologi Indexed by:
---
Copyright of Jurnal Teknologi (e-ISSN:2460-0288, p-ISSN:2085-1669).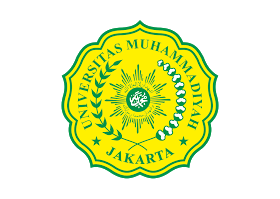 This work is licensed under a Creative Commons Attribution-NonCommercial 4.0 International License