PERANCANGAN INSTALLASI SISTEM PENGENDALIAN EMISI DEBU PADA AREA PENGEMASAN BUBUK ZAT ADIKTIF
Abstract
Penelitian ini dilakukan untuk merancang ulang instalasi sistem pengendalian emisi debu yang terdapat pada area pengemasan produk bubuk zat adiktif. Hal ini terjadi karena sistem unit pengendali emisi debu tidak dapat beroperasi secara optimal untuk mencegah intensitas paparan emisi di area pengemasan sehingga dapat mengganggu kinerja operator dan kondisi lingkungan. Metode penelitian menggunakan metode Perancis, yang dibagi menjadi pengamatan data untuk mendapatkan data nyata, mendesain ulang desain sistem kontrol emisi debu dan melakukan pengujian untuk mendapatkan data penelitian. Hasil penelitian menunjukkan bahwa perancangan ulang sistem unit kontrol emisi debu difokuskan pada perubahan jenis filter dari cartridge filter menjadi sleeves/bag filter. Tipe ini memiliki spesifikasi kinerja total airflow sebesar 4767 m3/jam dan nilai surface area filter sebesar 37.8 m3, di mana jumlah total filternya adalah 32 buah dengan setiap filter memiliki diameter 125 mm dan panjang 3 m. Bentuk fitting duct dan suction point yang juga dirancang ulang pada sistem instalasi dapat meningkatkan kinerja sistem. Hasilnya dapat meningkatkan daya kipas dari 4,27 kW menjadi 5,5 kW yang disesuaikan dengan spesifikasi pemasangan sistem yang ada untuk mengelola emisi debu di area pengemasan. Kondisi ini mampu menghasilkan penghematan efisiensi motor mekanik hingga 77%.
Keywords
fitting duct, packaging, section point, sistem pengendalian emisi
References
Azreen, N., 2014. Determination of Baseline Data on Respirable Dust Concentration for Safety and Health Enhancement in Selected Small and Medium Industries in Johor. Tun Hussein Onn Malaysia.
Glock, C.H. et al., 2019. An integrated cost and worker fatigue evaluation model of a packaging process. International Journal of Production Economics, 207: 107–124.
Hao, Y. et al., 2019. What affect consumers ' willingness to pay for green packaging? Evidence from China. Resources, Conservation & Recycling, 141:21–29.
Hardiansyah, R. & Afiuddin, A.E., 2018. Perancangan Bag Filter pada Ruang Packing Industri Tepung Terigu. In Conference Proceeding on Waste Treatment Technology: 45–50.
Indonesia, S.N. & Nasional, B.S., 2005. Nilai Ambang Batas ( NAB ) zat kimia di udara tempat kerja. , pp.1–31.
Jia, L. et al., 2017. Improvements in the decision making for Cleaner Production by data mining: Case study of vanadium extraction industry using weak acid leaching process. Journal of Cleaner Production, 143: 582–597.
Kumar, A. et al., 2015. Evaluation of Control Strategies for Industrial Air Pollution Sources Using American Meteorological Society/Environmental Protection Agency Regulatory Model with Simulated Meteorology by Weather Research and Forecasting Model. Journal of Cleaner Production, 116: 110–117.
Libyawati, W., Suwandi, A. & Agustian, H., 2017. Rancang Bangun Teknologi Modified Atmosphere Storage (MAS) dengan Kapasitas 4,77 m3. Jurnal Teknologi, 9(2): 103–116.
Rohim, J.A. & Kristanto, A., 2016. Perancangan Sistem Kerja pada Proses Pengemasan Emping Melinjo dengan Pendekatan Ergonomi. Jurnal Integrasi Sistem Industri, 3(2): 7–14.
Schaefer, D. & Cheung, W., 2018. Smart Packaging : Opportunities and Challenges. In Procedia CIRP. Stockholm: 1022–1027.
Schnelle, K., Dunn, R. & Ternes, M., 2016. Air Pollution Control Technology Handbook 2nd editio., New York: CRC Press.
Sui, Z. et al., 2016. Fine particulate matter emission and size distribution characteristics in an ultra-low emission power plant. Fuel, 185: 863–871.
Xue, F. & Sun, B., 2018. Experimental study on the comprehensive performance of the application of U-shaped corrugated pipes into reactive mufflers. Applied Acoustics, 141: 362–370.
Yang, S., Fath, B. & Chen, B., 2016. Ecological network analysis of embodied particulate matter 2 . 5 – A case study of Beijing. Applied Energy, 184:882–888.
Zhang, H.H., Nunayon, S.S. & Lai, A.C.K., 2019. Experimental study on deposition enhancement of ultrafine particles in a duct flow by riblets. Applied Thermal Engineering, 147: 886–894.
DOI:
https://doi.org/10.24853/jurtek.11.2.149-162
Refbacks
There are currently no refbacks.
Jurnal Teknologi Indexed by:
---
Copyright of Jurnal Teknologi (e-ISSN:2460-0288, p-ISSN:2085-1669).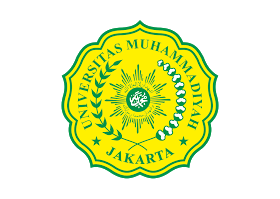 This work is licensed under a Creative Commons Attribution-NonCommercial 4.0 International License