ANALISA PROSES PEMBAKARAN PADA MOTOR BENSIN 113.5 cc DENGAN SIMULASI ANSYS
Abstract
Simulasi adalah solusi untuk mengurangi jumlah pengujian eksperimental karena fasilitas dan biaya yang terbatas. model pembakaran yang digunakan, sangat mempengaruhi hasil simulasi. Beberapa parameter model pembakaran harus diterapkan sesuai dengan pendekatan eksperimental, metodologi penelitian yang dilakukan pada mesin bensin 113.5 cc menggunakan parameter pembakaran. Tujuan dari penelitian ini adalah untuk mensimulasikan proses pembakaran di mesin bensin 113,5 cc yang meliputi proses pembakaran dan emisi pembentukan di dalam ruang bakar. Simulasi menggunakan ANSYS 13.0 paket perangkat lunak, data yang dihasilkan kemudian dibandingkan antara tahun 2000 rpm, 3000 rpm, 4000 rpm, 5000 rpm, 6000 rpm, 7000 rpm dan 8000 rpm dan untuk menentukan zona kinerja terbaik pada mesin 113.5cc bensin. Hasil simulasi menunjukkan zona kinerja terbaik pada 3000 rpm pembakaran, bahan bakar mulai terbakar pada tekanan 1.471,90 kPa, temperatur 445,68 K dan sudut engkol dari 716 deges. Termurah tekanan puncak optimal 2.623,00 kPa pada 748,75 deges sudut engkol, tekanan puncak tertinggi 4.097,80 kPa pada 759,25 deges sudut engkol. suhu puncak tertinggi optimal 1.341,93 K di 789,25 deges engkol sudut.
Keywords
113.5 cc Mesin Bensin, Simulasi, Proses Pembakaran
References
Dan Krouse, E., (1992), Numerical Simulation of the Small Vortices intake and compression processes of an Engineering, JSME International Journal, Series II, Vol 35, No, 4
Donny Fernandez, (2009). Pengaruh Putar Mesin Terhadap Emisi Gas Buang Hidrokarbon (HC) Dan Karbon Monoksida (CO). Saintek Vol. .XII, No, 1. Padang
Khovakh, (1976). Motor Vehicles Engine. Moscow. Mr.Publisher
Jonson Meyer, (2007). Engine Modeling of an Internal Combuction Engine. The Shio State University.
Magnussen, B.F. and B.H. Hjertager, 1977. On mathematical modeling of turbulent combustion with special emphasis on shoot formation and combustion. Symp. (Int.) Combush., 16:719-729.
Maleev V.L, (1945). Internal Combustion Engne and Air Polution. New York: Harper & Row Publ. Inc.
Moshaberi, R., Y.Fotrosy and S.Jalalifar. Modeling of spark ignition engine combuction : A computational and exsperimental study of combustion proses effects on Nox emission. Asian Jurnal of Applied Science 2009. ISSN 1996-3343. Malaysia
Rosid, (2015). Analisis Proses Pembakaran Sistem Injection Pada Sepeda Motor Dengan Mengunakan Bahan Bakar Premium dan Pertamax. Jurnal Teknologi Volume 7 No.2. Jakarta.
Rosid, (2014). Simulasi Proses Pembakaran Pada Motor Bensin 3000cc: Fakultas Teknik Universitas Pancasila Jakarta. Jakarta
Tuakia, F., (2008), Dasar-dasar CFD Menggunakan FLUENT, Penerbit Informatika Bandung, Bandung
Willard W. Pulkrabek, "Engineering Fundamentals of The Internal Combustion Engine" Pientice Hall, New Jersey.
Y. UST, B. Sahin, A. Safa, ( 2011). The Efect of Cycle Temperatur and Cycle Pressure Ration on the Performance of an Irreversible Otto Cycle. Departemen of Naval Architecture and Marine Engineering, Yildiz Technikal University besiktas, 34349, Istanbul, Turkey.
DOI:
https://doi.org/10.24853/jurtek.8.2.89-93
Refbacks
There are currently no refbacks.
Jurnal Teknologi Indexed by:
---
Copyright of Jurnal Teknologi (e-ISSN:2460-0288, p-ISSN:2085-1669).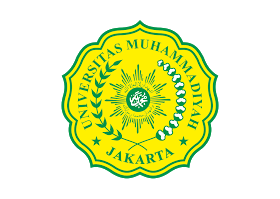 This work is licensed under a Creative Commons Attribution-NonCommercial 4.0 International License