IMPLEMENTASI WAVECOM DALAM MONITORING BEBAN LISTRIK BERBASIS MIKROKONTROLER
Abstract
Pembuatan Implementasi wavecom dalam monitoring beban listrik berbasis mikrokontroler dimaksudkan untuk mempermudah konsumen yang masih menggunakan KWH Meter Analog. Alat ini dilengkapi Sensor arus, sensor tegangan, arduino nano, mikrokontroler AT328, menggunakan juga sebuah modul wavecom 1306B sebagai penghubung yang dapat meneruskan data ke Ponsel. Ketika pengguna listrik ingin melihat beban dan biaya tagihan listrik setiap waktu, pengguna hanya mengirim sms sesuai format yang telah disimpan dalam program arduino. Modul wavecom memberi balasan sesuai perintah pengguna yang di perintah oleh mikrokontroler.
Keywords
Sensor arus, Sensor tegangan, Arduino nano.
References
Allegro, 2005, ACS712ELC-20A, Bidirectional 1.5 mΩ Hall Effect Based Linear Current Sensor with Voltage Isolation and 20 A Dynamic Range, Worcester, Allegro Micosystems,In
Alan G. Smith, 2011,Introduction to Arduino A piece of cake, USA
Gerald Recktenwald, 2012, Basic Pulse Width Modulation Fall, USA
Arduino-Based Dataloggers, 2015, Hardware and Software David R. Brooks Institute for Earth Science Research and Education V 1.2,USA
DOI:
https://doi.org/10.24853/jurtek.9.1.1-5
Refbacks
There are currently no refbacks.
Jurnal Teknologi Indexed by:
---
Copyright of Jurnal Teknologi (e-ISSN:2460-0288, p-ISSN:2085-1669).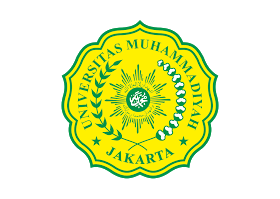 This work is licensed under a Creative Commons Attribution-NonCommercial 4.0 International License