KNOWLEDGE CONVERSION UNTUK STANDARDISASI PROSES PENGECAPAN PADA BATIK MADURA
Abstract
Penelitian ini bertujuan untuk mengeksplisitkan semua tacit knowledge yang ada pada UKM batik cap Madura dan membandingkan output pada tiap UKM  batik cap Madura. Metode yang digunakan adalah metode Sosialization, Externalization, Combination dan Internalization. Hasil dari penelitian ini menunjukkan bahwa tacit knowledge pada UKM batik cap yang dapat di explicitkan yaitu, rekaman, gambar, instruksi kerja dan semua penjabaran atau informasi tentang cara membatik menggunakan cetakan (cap). Penginformasian berupa pemberian saran ini bertujuan untuk mengonversi explicit knowledge yang berbentuk cara terbaik proses pengecapan, yang dilihat dari Ws dan Os menjadi tacit knowledge para pekerja.  Memberitahukan hasil cara terbaik beserta dengan tacit dan explicit knowledge yang dibutuhkan dalam melakukan cara terbaik proses pengecapan dan mendiskusikan kendala-kendala yang akan terjadi pada tahap pengimplementasian.
Keywords
tacit knowledge, explicit knowledge, outout standart
References
Alavi, M., dan Leidner, D. E. 2005. Review: knowledge management and knowledge management systems: conceptual foundations and research issues. Knowledge Management: Critical Perspectives on Business and Management, 3(1), 163.
Aulawi, H., Govindaraju, R., Suryadi, K., dan Sudirman, I. 2009. Hubungan knowledge sharing behavior dan individual innovation capability. Jurnal Teknik Industri, 11(2), PP-174.
Hermawan, H. 2015. Peranan Pemerintah Daerah dalam Pemberdayaan Budaya Lokal (Studi tentang Program Pemberdayaan Pengrajin Batik Dalam Rangka Meningkatkan Komoditi Ekonomi di Desa Klampar Kecamatan Proppo Kabupaten Pamekasan-Madura). WACANA, Jurnal Sosial dan Humaniora, 18(3).
Hidayat, R., dan Herlambang, Y. 2009. Pengembangan Tata Kelola Industri Kecil-Menengah di Madura. Jurnal Teknik Industri, 11(1), pp-61.
Joshi, Y., Parmer, S., dan Chandrawat, S. S. 2012. Knowledge sharing in organizations: modeling the barriers, an interpretive structural modeling approach. Management, 2(3).
Nurainun, N. 2008. Analisis Industri Batik di Indonesia. Fokus Ekonomi, 7(3).
Riege, A. 2005. Three-dozen knowledge-sharing barriers managers must consider. Journal of knowledge management, 9(3), 18-35.
Rusnani, R., dan Andini, I. Y. 2014. Strategi pemasaran Batik Madura dalam Menghadapi Pemasaran Global. In Performance (Vol. 4, No. 2).
Walid, M. 2016. Segmentasi Motif Batik Menggunakan Metode Fuzzy C-Means. Energy, 5(1)
Wulandari, A. 2011. Batik nusantara: makna filosofis, cara pembuatan dan industri batik. Yogyakarta: Penerbit Andi. Zilberg, J.(2012). Textile History in Stone. Seloko, 1(2).
Yunita, L. D. 2011. Pendekatan Knowledge Management Dalam Upaya Mencapai Competitive Advantage. Majalah Ilmiah Informatika, 2(1).
DOI:
https://doi.org/10.24853/jurtek.9.1.21-30
Refbacks
There are currently no refbacks.
Jurnal Teknologi Indexed by:
---
Copyright of Jurnal Teknologi (e-ISSN:2460-0288, p-ISSN:2085-1669).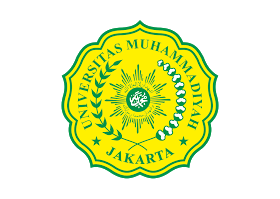 This work is licensed under a Creative Commons Attribution-NonCommercial 4.0 International License