USULAN PERBAIKAN SISTEM KESELAMATAN DAN KESEHATAN KERJA PADA KAWASAN INDUSTRI DI KARAWANG
Abstract
Salah satu wilayah yang dijadikan pusat industri di Karawang adalah kawasan industri Karawang International Industrial City (KIIC). Dengan  luas sebesar 1200 Ha, banyak kegiatan industri yang terlibat didalamnya sehingga diperlukan suatu kajian kesehatan dan keselamatan kerja dalam lingkungan pada kawasan industri. Kajian kesehatan dan keselamatan kerja dalam kawasan industri KIIC telah dilakukan dengan metode yang digunakan adalah HIRA (Hazard Identification and Risk Assesment). Hasil yang didapatkan dengan menggunakan HIRA didapatkan sebanyak tiga belas potensi bahaya dalam kawasan industri dengan rekomendasi mitigasi yang perlu dilakukan adalah penanganan potensi longsor dan pemasangan pembatas. Untuk prioritas selanjutnya yang harus ditangani adalah belum adanya pos pemeriksaan pada batas wilayah, belum diterapkannya prosedur pemeriksaan pada setiap pos penjagaan, potensi terjatuh karena adanya kerusakan atau ketidakstabilan pada permukaan jalan.
Keywords
HIRA, K3, Karawang, Kawasan Industri
References
Amir Roehan, Kiki Rizki., Yuniar, Desrianty, Arie. 2014. Usulan Perbaikan Sistem Keselamatan dan Kesehatan Kerja (SMK3) Menggunakan Metode Hazard Identification and Risk Assestment (HIRA). Jurnal Online Institut Teknologi Nasional: No. 2, Vol. 02.
Indonesia, Bank. 2014. Kajian Ekonomi Regional Provinsi Jawa Barat Triwulan 4
Industry, Minister. 2012. Industrial Estates. Directorate General of International Industrial Cooperation : Ministry of Industri of The Republic of Indonesia.
Kurniawati, Eni., Sugiono, Yuniarti, Rahmi. Analisis Potensi Kecelakaan Kerja pada Departemen Produksi Springbed dengan Metode Hazard Identification and Risk Assestment (HIRA).
Nurrachadiana, Cellica. 2014. Booklet Gambaran Umum Kabupaten Karawang Tahun 2013. Badan Perencanaan Pembangunan Daerah : Pemerintah Kabupaten Karawang.
Perindustrian, Menteri. 2010. Pedoman Teknis Kawasan Industri No : 35/M-IND/PER/3/2010 : Menteri Perindustrian Republik Indonesia
Security, Homeland. 2013. Threat and Hazard Identification and Risk Assesment Guide. Second Edition : Homeland Security.
DOI:
https://doi.org/10.24853/jurtek.9.1.49-55
Refbacks
There are currently no refbacks.
Jurnal Teknologi Indexed by:
---
Copyright of Jurnal Teknologi (e-ISSN:2460-0288, p-ISSN:2085-1669).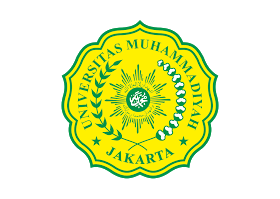 This work is licensed under a Creative Commons Attribution-NonCommercial 4.0 International License