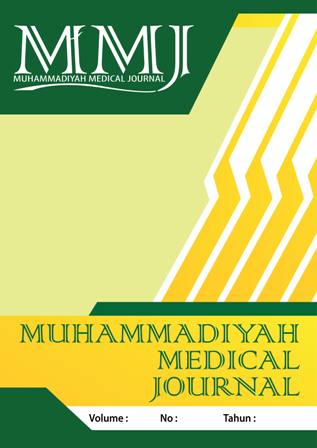 Muhammadiyah Medical Journal (MMJ) Faculty of Medicine and Health is an international journal based on scientific research. The journal is published 2 (two) times in 1 year, periodic journal published every semester ini March and September.
Muhammadiyah Medical Journal Faculty of Medicine and Health invited the lecturers, practitioners and observers as well as S1/S2/S3 students to submit their scientific articles about the progress of science in the field of Medicine, Obstetric, Nursing, Publich health and other field in medicine and health. Article will be reviewed with blin-peer review process. The result of review will be announce in Open Journal System.
Indexed by:

Announcements
No announcements have been published.