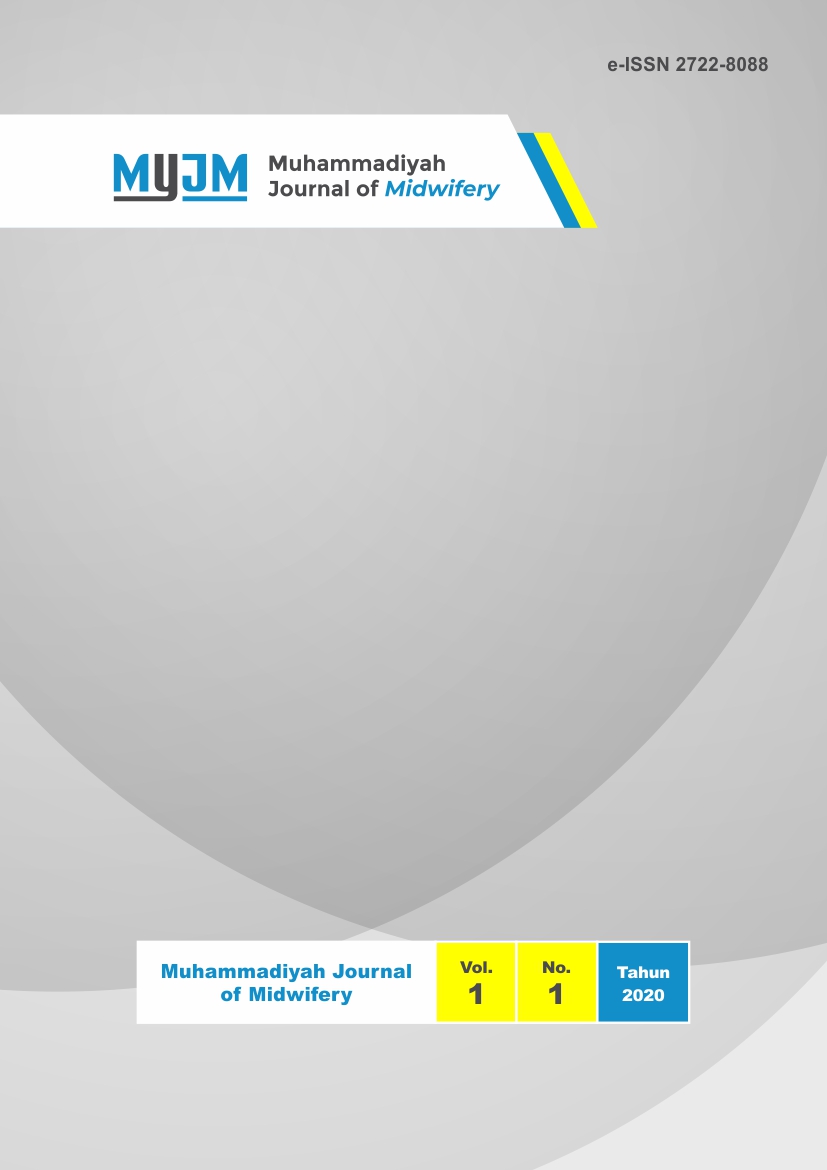 MUHAMMADIYAH JOURNAL OF MIDWIFERY (MyJM) adalah jurnal ilmiah resmi yang diterbitkan secara rutin oleh Fakultas Kedokteran dan Kesehatan, Universitas Muhammadiyah Jakarta. MyJM terbit dua kali dalam setahun, yaitu bulan Juni dan Desember. Ruang lingkup jurnal ini meliputi kesehatan ibu dan anak, serta kesehatan reproduksi perempuan. Jurnal ini  menerima artikel hasil penelitian, review article, ataupun case report, yang belum pernah dipublikasikan sebelumnya.
MyJM mengundang para dosen, peneliti, pengkaji, praktisi, dan pemerhati serta mahasiswa S1/S2/S3, untuk mengirimkan paper atau artikel ilmiahnya. Paper yang masuk akan di-review secara peer-review. Setelah proses review selesai, hasil review akan diinformasikan kepada penulis paper melalui sistem Open Journal System (OJS).
Journal Identity
Journal Name

Journal Abreviation

e-ISSN

Publisher

Editorial Addres

Telephone

Email

First Publication Year

Publication Frequency

 

: Muhammadiyah Journal of Midwifery

: MyJM

: Faculty of Medicine and Health, Universitas Muhammadiyah Jakarta, Indonesia

: Jl. K H Ahmad Dahlan, Cirendeu, Ciputat Timur, Tangerang Selatan, 15419.

: +62811-1380-3109

: myjmfkk@umj.ac.id

: 2020

: June & December
Announcements
No announcements have been published.