KARAKTERISTIK FISIK DAN KIMIA MINYAK GORENG SAWIT HASIL PROSES PENGGORENGAN DENGAN METODE DEEP-FAT FRYING
Abstract
Minyak sawit merupakan salah satu jenis minyak yang sering digunakan dalam proses pengolahan pangan. Minyak yang digunakan dalam jangka waktu lama akan mengalami perubahan karakteristik fisik dan kimia. Tujuan penelitian ini adalah menentukan perubahan karakteristik fisik dan kimia dari minyak goreng sawit hasil proses penggorengan dengan metode deep fat frying pada suhu 180±20ᵒC selama dua hari dengan lama penggorengan 11 jam setiap harinya. Hasil penelitian menunjukkan nilai indeks bias mengalami peningkatan dari 1.4625±0.0007 menjadi 1.4645±0.0007, bilangan asam juga mengalami peningkatan dari 0.44±0.01 menjadi 0.74±0.02 mg NaOH/g minyak. Nilai bilangan peroksida meningkat melebihi nilai yang dipersyaratkan oleh SNI 3741 2013, yaitu 8.09 menjadi 62.91 meq O2/kg sampel.  Komposisi asam lemak setelah proses penggorengan juga mengalami perubahan. Asam lemak jenuh cenderung mengalami peningkatan (asam oleat/C18:1, linoleat/C18:2 dan α-linolenat/C18:3), sedangkan asam lemak tidak jenuh cenderung mengalami penurunan (asam palmitat/C16:0 dan stearat/C18:0).
Keywords
Minyak Goreng Sawit, Deep Fat Frying, Karakteristik Fisik, Karakteristik Kimia
References
[AOAC] Association of Official Analytical Chemists. 2012. Official Methods of Analysis. Arlington: AOAC.
Aladedunye, F.A. dan Przybylski, R. 2009. Degradation and nutritional quality changes of oil during frying. Journal of the American Oil Chemists' Society, 86(2):149–156.
Alireza, S., Tan, C.P., Hamed, M. dan Che Man, Y.B. 2010. Effect of frying process on fatty acid composition and iodine value of selected vegetable oils and their blends. International Food Research Journal, 17(2): 295-302.
Arya, S.S., Ramanujam, S. dan Vijayaraghavan, P.K. 1969. Refractive index as an objective method for evaluation of rancidity in edible oils and fats. Journal of the American Oil Chemists' Society, 46(1):28-30.
Cuesta, C., Sa´nchez-Muniz, F.J. dan Hernandez, I. 1991. Evaluation of nonpolar methyl esters by column and gas chromatography for the assessment of used frying oils. Journal of American Oil Chemistry Society, 68(6): 443–445.
Farhoush, R., Mousavi, S.M.R. dan Sharif, A. 2008. Investigation on frying oils quality in terms of color index, refractive index and viscosity values during frying process. Quarterly Iranian Journal of Food Science and Technology, 5(1):13-19
Matthäus, B. 2007. Use of palm oil for frying in comparison with other high‐stability oils. European Journal of Lipid Science and Technology, 109(4): 400-409.
Mohdaly, A.A.E.R., Seliem, K.A.E.H., Abd, E.L., Abu, E.H. dan Mahmoud, A.A.T. 2017. Effect of Refining Process on the Quality Characteristics of Soybean and Cotton seed Oils. International Journal of Current Microbiology and Applied Sciences, 6(1): 207-222.
Serjouie, A., Tan, C.P., Mirhosseini, H. dan Che Man, Y. 2010. Effect of frying process on fatty acid composition and iodine value of selected vegetable oils and their blends. International food research journal, 17(2): 295-302.
Suroso, A.S. 2013. Kualitas minyak goreng habis pakai ditinjau dari bilangan peroksida, bilangan asam dan kadar air. Jurnal Kefarmasian Indonesia, 3(2):77-88.
Sutiah, S., Firdausi, K.S. dan Budi, W.S. 2008. Studi kualitas minyak goreng dengan parameter viskositas dan indeks bias. Berkala Fisika, 11(2): 53-58.
Tynek, M., Hazuka, Z., Pawlowicz, R. dan Dudek, M. 2001. Changes in the frying medium during deepfrying of food rich in proteins and carbohydrates. Journal of Food Lipids, 8(4): 251–261
Valenzuela, A., Sanhueza, J., Nieto, S., Petersen, G. dan Tavella, M. 2003. Estudio comparativo, en fritura, de la estabilidad de diferentes aceites. Grasas y Aceites, 53 (13): 568–573.
Yustinah, Y. dan Rahayu, R.A.N. 2014. Pengaruh lama proses adsorbsi terhadap penurunan kadar asam lemak bebas (FFA) dan bilangan peroksida (PV) pada minyak sawit mentah (CPO) menggunakan bioadsorben dari enceng gondok. Jurnal Teknologi, 6(2): 131-136.
Zulkurnain, M., Lai, O.M., Latip, R.A., Nehdi, I.A., Ling, T.C. dan Tan, C.P. 2012. The effects of physical refining on the formation of 3monochloropropane-1,2-diol esters in relation to palm oil minor components. Food Chemistry, 135(2): 799–805.
DOI:
https://doi.org/10.24853/jurtek.10.2.123-130
Refbacks
There are currently no refbacks.
Jurnal Teknologi Indexed by:
---
Copyright of Jurnal Teknologi (e-ISSN:2460-0288, p-ISSN:2085-1669).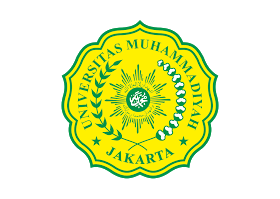 This work is licensed under a Creative Commons Attribution-NonCommercial 4.0 International License