ANALISIS KINEMATIKA PADA DESAIN ALAT BANTU PENINGKAT KETERAMPILAN JURU LAS SMAW
Abstract
Persaingan tenaga kerja terampil di Indonesia saat ini dipengaruhi oleh kebijakan nasional dan internasional. Masyarakat Ekonomi ASEAN dan Program Mewujudkan Masyarakat Indonesia yang Mandiri, Maju, Adil dan Makmur merupakan peluang sekaligus ancaman bagi tenaga kerja Indonesia dalam bersaing untuk memperoleh lapangan perkerjaan di Negaranya sendiri. Indonesia merupakan koordinator untuk sektor barang otomotif  dengan fokus kepada program pengembangan kendaraan angkutan umum murah pedesaan berbasis komponen lokal. Pengelasan memegang peranan penting dalam industri otomotif seperti dalam penyambungan plat untuk body kendaraan dan penyambungan rangka untuk chassis kendaraan. Teknologi bantu digunakan untuk mnejaga konsistensi kesejajaran antara pergerakan tangan juru las pemegang obor dengan sumbu alur pengelasan. Tulisan ini akan membahas tentang analisis kinematika dengan menggunakan metode perhitungan matematika serta simulasi metode elemen hingga. Berdasarkan hasil kedua metode tersebut desain dapat dinyatakan aman dengan nilai von misses stress antara 23.63 MPa hingga 27.57 MPa dan nilai tersebut masih jauh dibawah nilai yield strength material Mild Steel sebesar 207 MPa.
Keywords
metode elemen hingga, simulasi, kinematika, desain alat bantu
References
AEC, A. (2015, November 22). ASEAN Economic Community: Blueprint 2025. Retrieved Mei 6, 2016, from ASEAN Economic Community: http://www.asean.org/asean-economic-community/
American Welding Society. (1976). AWS Welding Handbook Seventh Edition: Fundamentals of Welding (Vol. 1). Florida, America: American Welding Society. doi:10.1007/978-1-349-03073-6
Barrentine, L. B. (1999). An Introduction to design of experiments. Winsconsin: ASQ Quality Press.
Chambers, T., Aglawe, A., Reiners, D., White, S., Borst, C. W., Prachyabrued, M., & Bajpayee, A. (2012). Real Time Simulation for a virtual reality-based MIG welding training system. 16, 45-55. doi:10.1007/s10055-010-0170-x
Commission, I. (2014). IIW Commission XIV workshop success: showcasing latest international developments in welding training systems. Australian Welding Journal, 18-22.
Committee, A. I. (2011). ASM Handbook; Volumeo6A- Welding Fundamentals and Process. Ohio: ASM Interntional.
Liu, Y., & Zhang, Y. (2014). Control of Human Arm Movement in Machine-Human Cooperative Welding Process. Control Engineering Practice, 32, 161-171. doi:10.1016/j.conengprac.2014.08.003
Liu, Y., Zhang, W., & Zhang, Y. (2014). A tutorial on learning human welder's behavior: Sensing, modeling, and control. Journal of Manufacturing Processes, 16, 123-136. doi:10.1016/j.jmapro.20
Mendes, N., Neto, P., Loureiro, A., & Moreira, A. P. (2016). Machines and control systems for friction stir welding: A review. Materials and Design, 90, 256-265. doi:10.1016/j.matdes.2015.10.124
Okimoto, M. L., Okimoto, P. C., & Goldbach, C. E. (2015). User Experience in Augmented Reality Applied to the Welding Education. 6th International Conference on Applied Human Factors and Ergonomics(AHFE) and Affiliated Conference (pp. 6223-6227). Elcevier B.V. doi:10.1016/j.promfg.2015.07.739
Penrod, V. M., Reichert, C. T., Boulware, P. C., & Conrardy, C. C. (2011, January 13). Patent No. US 2011/0006047 A1. USA.
Teeravarunyou, S., & Poopat, B. (2009). Computer based Welding Training System. International Journal of Industrial Engineering, 16 (2), 116-125.
Ulrich, K. T., & Eppinger, S. D. (2012). Product Design and Development. Singapore: McGraw-Hill.
Vinogradov, O. (2000). Fundamentals of Kinematics and Dynamics of Machines and Mechanisms. Florida: CRC Press LLC.
W.J, Z., & Y.M, Z. (2012, November). Modeling of Human Welder Response to 3D Weld Pool Surface: Part I-Principles. Welding Journal, 91, 310-B-318B.
W.J, Z., & Y.M, Z. (2013, May). Dynamic Control of GTAW Process Using a Human Welder Response Model. Welding Journal, 92, 154-B-166-B.
Wu, L., Cheon, J., Kiran, D. V., & Na, S.-J. (2016). CFD simulations of GMA welding of horizontal fillet joints based on coordinate rotation of arc models. Journal of Materials Processing Tech., 231, 221-238. doi:10.1016/j.jmatprotec.2015.12.027
Yakub, A., Karmiadji, D. W., & Ramadhan, A. I., (2015). Optimasi Desain Rangka Sepeda Berbahan Baku Komposit Berbasis Metode Anova. Jurnal Teknologi., 8 (1), 17-22. doi: 10.24853/jurtek.8.1.17-22
Zboray, D. A., Bennett, M. A., Wallace, M. W., Jeremiah, H., Dudac, Y. C., Lenker, Z. S., . . . Preisz, E. A. (2014). Patent No. US8747116 B2. USA.
DOI:
https://doi.org/10.24853/jurtek.11.2.111-116
Refbacks
There are currently no refbacks.
Jurnal Teknologi Indexed by:
---
Copyright of Jurnal Teknologi (e-ISSN:2460-0288, p-ISSN:2085-1669).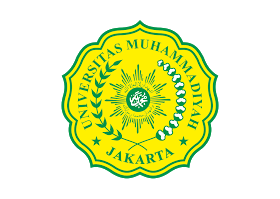 This work is licensed under a Creative Commons Attribution-NonCommercial 4.0 International License