PENGEMBANGAN KAMUS PEMELAJAR BAHASA INDONESIA BAGI PENUTUR ASING TINGKAT DASAR DI UNIVERSITAS MUHAMMADIYAH JAKARTA
Abstract
Pengenalan kosakata dalam pengajaran Bahasa Indonesia bagi Penutur Asing (BIPA)Tingkat Dasar seringkali menghadapi kendala meski upaya itu penting sebagai landasan pengajaran pada tingkat selanjutnya. Kendala itu, yang juga dihadapi oleh di lembaga BIPA Universitas Muhammadiyah Jakarta, terutama berkaitan dengan ketiadaan kamus khusus pemelajar BIPA. Untuk itu, pengembangan kamus pemelajar BIPA merupakan suatu keniscayaan. Dengan pengumpulan korpus dan pendefinisian yang tepat, pengembangan kamus itu memudahkan pemelajar BIPA, khususnya tingkat dasar, untuk berkomunikasi dalam kebutuhan sintas. Selain itu, uji validasi oleh ahli dan uji coba oleh pengguna semakin menyempurnakan kamus tersebut. Pengembangan kamus itu diharapkan bermanfaat, baik bagi pemelajar BIPA maupun pengajar BIPA dalam mengenalkan kosakata yang sarat dengan kekayaan budaya Indonesia.
Kata kunci
: kamus pemelajar, BIPA, Tingkat Dasar
References
Al Fajri, Muchamad Sholakhuddin. "Hegemonic and Minority Discourses Around Immigrants: A Corpus-Based Critical Discourse Analysis" dalam International Journal on Applied Linguistics, Vol 7 No 2 September 2017.
Alfaki, Ibrahim Mohamed. "Vocabulary Input in English Language Teaching: Assessing The Vocabulary Load in Spine Five" dalam International Journal of English Language and Linguistics Research, Vol. 3, No. 1, Januari 2015.
Atkins, B.T Sue. dan Michael Rundell. 2008. The Oxford Guide to Practical Lexicography. New York: Oxford University Press.
Hartmann, R. R. K. 2001. Teaching and Researching Lexicography. Edinburgh: Pearson Education Limited.
Hizbullah dkk. 2014. Penyusunan Model Korpus Al-Qur'an Digital. Jurnal AL-Azhar Indonesia Seri Humaniora. Vol .3, No. 3.
Prihantoro. 2016. "Survei Program Pengolah Korpus untuk Data Bahasa Indonesia dan Bahasa Derah di Indonesia". Prosiding Seminar Leksikografi Indonesia. -Badan Pengembangan dan Pembinaan Bahasa.
Riemer, Nick. 2010. Introducing Semantics. Cambridge University Press.
Riduwan. 2015. Belajar Mudah Penelitian Untuk Guru-Karyawan dan Peneliti Pemula. Bandung: Alfabeta.
Sakhiyya, Zulfa. "Negotiating Social Identity Through Questions In Casual Conversations: A Critical Discourse Analysis" dalam dalam International Journal on Applied Linguistics, Vol 6 No 2 September 2017.
Setiawan, Teguh. 2015. Leksikografi. Yogyakarta: Ombak.
Sinclair, J. 2004. Trust The Text: Language, corpus and discourse. London: Routledge.
Sugiyono. 2016. "Tantangan Leksikografis Bahasa-Bahasa Daerah di Indonesia". Prosiding Seminar Leksikografi Indonesia. ¬Badan Pengembangan dan Pembinaan Bahasa
Stubbs, Michael. 2001. "Computer-assisted Text and Corpus Analysis: Lexical Cohesion and Communicative Competence" dalam The Handbook of Discourse Analysis. Deborah Schiffrin, Deborah Tannen, dan Heidi E. Hamilton (Eds) Blackwell Publisher Inc. Massachussetts.
Van Sterkenburg, Piet. 2003. A Practical Guide to Lexicography. Amsterdam: John Benjamins Publishing Co.
DOI:
https://doi.org/10.24853/pl.1.2.74-80
Refbacks
There are currently no refbacks.
Jurnal Pena Literasi Indexing By: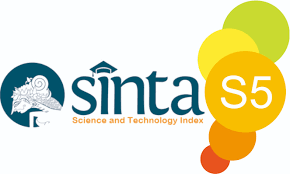 This work is licensed under a Creative Commons Attribution-NonCommercial 4.0 International License